Welcome!
Hello! Below I have listed a number of my favorite recipes. They are all wonderful, but can always be modified to suit your personal taste. For instance, I always add at least 2 more garlic cloves than called for! I have them separated as easy-to-make and longer-preparation recipes. I hope you enjoy them. PRINT THIS PAGE OUT!
---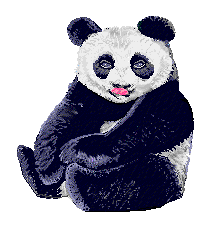 ---
VEGETARIAN
RECIPES

FAST, EASY RECIPES:


SIMPLE, BUT DELICIOUS MARINARA SAUCE:

INGREDIENTS:

1 large can of Italian tomatoes
1 bay leaf (optional)
salt and pepper to taste
1/4 tsp oregano
2 garlic cloves (I use 4-5) or 1 tsp garlic powder
1/4 cup olive oil(best to use) or any other veg. oil
2 tbsp chopped fresh parsley

DIRECTIONS:

Heat oil and add parsley and garlic, simmer but dont brown.  Crush the tomatoes and then add them, the bay leaf, salt, pepper, and oregano.  Bring sauce to boil, then lower heat and cook for 30 minutes.  Add to your favorite pasta.  Serves 4-6.

Source: Cook and Love It, by The Mother's Club, 1976

CHEDDARY PASTA AND VEGETABLES:

INGREDIENTS:

1.5 cups corkscrew pasta
2 medium sliced carrots
1 cup of broccoli flowerets
1 large red or green pepper, chopped
1 can (10.75 oz) Campbell's Cream of Celery or Mushroom soup
1/2 cup shredded cheddar cheese
1/2 cup milk (soy or ricemilk)
1 tbsp mustard

DIRECTIONS:

In a 4 quart saucepan, prepare pasta according to directions.  In the last 5 minutes needed to cook the pasta, add the carrots, broccoli, and the green pepper.  Drain.  In another saucepan, combine rest of ingredients over low heat until cheese melts.  Add pasta and veggies and heat through.  Serves 5.

THREE BEAN BAKE:

INGREDIENTS:

1 tbsp cooking oil
1 cup of chopped onions
1 cup chopped green pepper
2 large garlic cloves, minced
1 can (28 oz) tomatoes
1&1/4 cup cooked or canned white kidney beans
3/4 cup cooked or canned, rinsed, and drained red kidney beans
1&1/4 cup cooked or canned, rinsed, and drained chick-peas
1 tbsp chili powder
1/4 tsp ground cumin
pepper to taste (~1/2 tsp)
3/4 cup cornmeal
1  tbsp sugar
1/4 tsp baking soda
1/3 cup milk (soy or ricemilk can substitute)
1 tbsp melted margarine
1 egg, slightly beaten

DIRECTIONS:

Grease 2 quart casserole dish.  In medium saucepan over medium-high heat, heat oil and add onion, green pepper, and garlic.  Cook for 3 minutes stirring.  Add tomatoes, beans, chick peas, chili powder, cumin, and pepper.  Cover and simmer, stirring occassionally for 10 minutes.  Pour into casserole dish.  Preheat oven to 375 F, and in small bowl combine cornmeal, sugar, egg, milk, baking soda, and the margarine.  Pour over the beans and bake for 20-25 minutes, or until cornmeal is lightly browned.  Serves 8.

Optional: You can also put yellow rice below the beans for a change!

Source: Heart Smart, by Marion Merrell Dow Inc., 1984

EASY VEGETARIAN CHILI:

INGREDIENTS:

2 Large cans of red kidney beans
1 large can of italian tomatoes
mustard to taste
1 cup of chopped onions
chili powder to taste
pepper to taste
Optional: 1 package of Morningstar breakfast patties, hand-crumbled

DIRECTIONS:

Saute/cook the onions, and add it to the rest of the ingredients in a large pot.  Season to taste, add water to desired level, and simmer down to desired consistancy (I like it fairly "thick).


LONGER PREPARATION, BUT WONDERFUL RECIPES:


ORIENTAL-STYLE LENTIL BURGERS:

INGREDIENTS:

1 Cup of dried lentils
1 cup fresh whole-wheat bread crumbs (2 slices bread cut in squares
   and baked in oven)
3/4 cup of finely grated carrots (~3 medium carrots)
1/4 cup minced scallions
1/4 cup finely chopped canned water chestnuts
1/4 cup finely chopped celery
3 large garlic cloves, minced
2 tbsp flour (whole wheat is preferable)
1 tbsp soy sauce
1 egg, slightly beaten
1/2 tsp grated fresh ginger root
2-3 tsp oil
Special Sauce: 1/2 cup plain low fat yogart
               1/2-3/4 tsp dry mustard (ground mustard seeds)
               2 tsp honey

DIRECTIONS:

Cover lentils with water and let stand for 1 hour.  Cook the lentils and water, covered for 40 minutes or until tender.  Meanwhile, prepare the remaining ingredients.  Drain lentils well, there will be ~3 cups.  In a large bowl, combine lentils, bread crumbs, carrots, scallions, water chestnuts, celery, garlic, flour, soy sauce, egg, and ginger.  Blend well, refrigerate for 1 hour, and then combine ingredients for the special sauce.  To cook the burgers, measure 1/2 cup for each burger, shape into 4-inch patty (will be moist).  Heat skillet over medium high heat, and brush with oil.  Add patties and cook 3-4 minutes on 1 side.  Use spatulas to turn it over and cook 2 minutes on other side.  Reduce heat to low, cover, and heat through (~2 more minutes).  To serve: place patty in pita pocket with special sauce and alfalfa sprouts, or your favorite greens.

Source: Heart Smart, by Marion Merrell Dow Inc, 1984

SWEETCORN AND POTATO CHOWDER:

INGREDIENTS:

1 Chopped onion
3 crushed garlic cloves
1 medium chopped potato
2 sliced stalks of celery
1 small green pepper, seeded and sliced into small rectangles
2 tbsp vegetable oil
2 tbsp margarine
2.5 cups vegetable broth (I use Swanson Vegetable broth in a can)
salt and pepper to taste
2&1/4 cups soymilk
1, 7 oz can of lima beans
1, 11 oz can sweet corn
pinch of dried sage

DIRECTIONS:

Put onion, garlic, potato, celery, and green pepper in a saucepan with the oil and margarine.  Heat them until sizzling, and turn down the heat to low.  Cover and sweat veggies gently for 10 minutes, shaking occassionally.  Pour in vegetable broth, season to taste, and boil.  Lower the heat and simmer gently for 15 minutes.  Add milk, beans and corn with their liquors, and sage.  Simmer for 5 minutes and serve.  Serves 4.  You can also blend up some of the vegetables with the broth, and add it back to the soup to give the chowder more thickness.

Source: The Ultimate Vegetarian Cookbook, Anness Publishing Ltd, 1994



Click Here to link to more Vegetarian Resources!



---

This page has been visited
times.

---
Please Visit My Cool Sponsors Below!
Click HereTo get a GUARANTEED Unsecured Credit Card, Your Credit Report, or Debt Consolidation!
---